The essence of who we are is the foundation for who we are becoming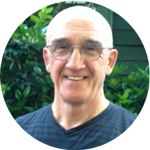 Gina's intuitive sessions have simply transformed how I am in my body.
~ Tony Roberts
We are made up of layers, cells, constellations. ~ Anaïs Nin
Rolfing® Structural Integration has been a catalyst for my own personal growth and healing. My first Rolfing session left me feeling balanced, energized, and struck by the epiphany that I had found my life's work. I trained at the Rolf Institute of Structural Integration in Boulder, CO in 1999 and completed my Advanced Training in 2007. I have trained in many complementary fields and modalities, including: osteopathy, Interpersonal Neurobiology, visceral manipulation, Somatic Experiencing and yoga. My practice is informed and inspired by neuroscience, depth psychology, embryology, music and nature. Rolfing is a portal for change, an opportunity for integration of body, mind and spirit.
An old knee surgery followed by an overuse injury had left me unable to walk without pain. The doctors advice was to get a cane and stop walking. With Gina's help I no longer have discomfort in the knee and I am able to hike again.
~ Giorgi DeCarlo
Please call, email or text to schedule your first appointment. Sessions are between 60 and 75 minutes long and are $150; payment may be made by cash or check at the time of session. Please fill out the intake form and bring it with you. I do not bill insurance, however I am glad to provide you with the paperwork for insurance reimbursement. There is metered parking on the street and there are parking lots within a few blocks of my office. The elevator is located through Barista on the 13th Street entrance. I look forward to seeing you there.
Gina Purl
Certified Advanced Rolfer™
Embody Freedom Rolfing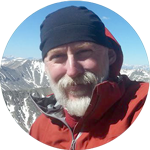 Rolfing got me standing upright for the first time in my adult life. When I need a Rolfer, I call Gina.
~ Jud Landis